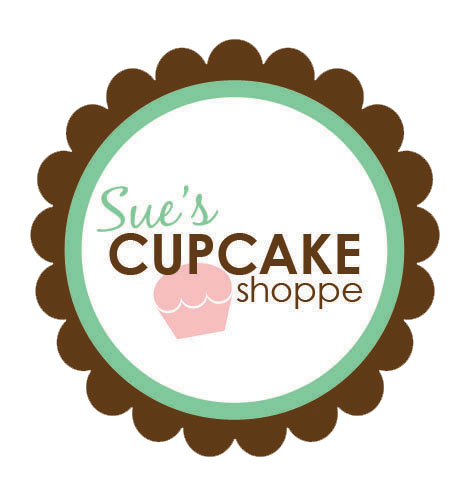 Organizing a baby shower for a friend or family member? Make it memorable for the mother-to-be and all of her guests by creating a customized cupcake order just for the occasion! Look below for some

ideas and feel free to be creative!

- Whether the baby's gender is a surprise or not, Baby Cakes feature a colored filling reminiscent of the baby's gender. Choose flavors and frosting to customize however you would like! (view our ad to the left)

- Add a chocolate candy on top with the baby's initial.

- Add a custom designed cupcake wrapper with a special message!

- Feature your cupcakes on a cupcake tree display for all to see!

- Send each guest home with a box of mini cupcakes! (example below)

Edible Image Cupcake Tops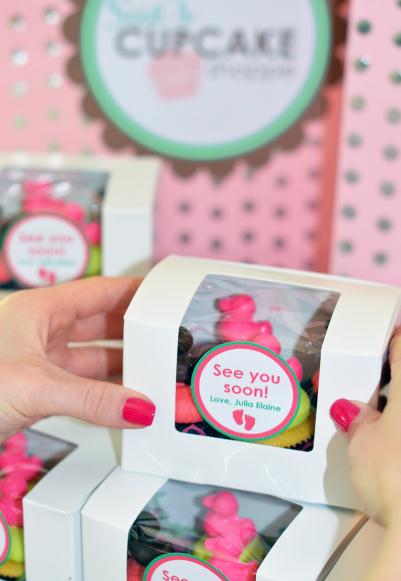 Below are some ideas for personalized edible image cupcakes. Personalize with the baby's name or gender!  Specify a blanket, skin or hair color! You can also choose the color of sprinkles surrounding the perimeter of the edible image!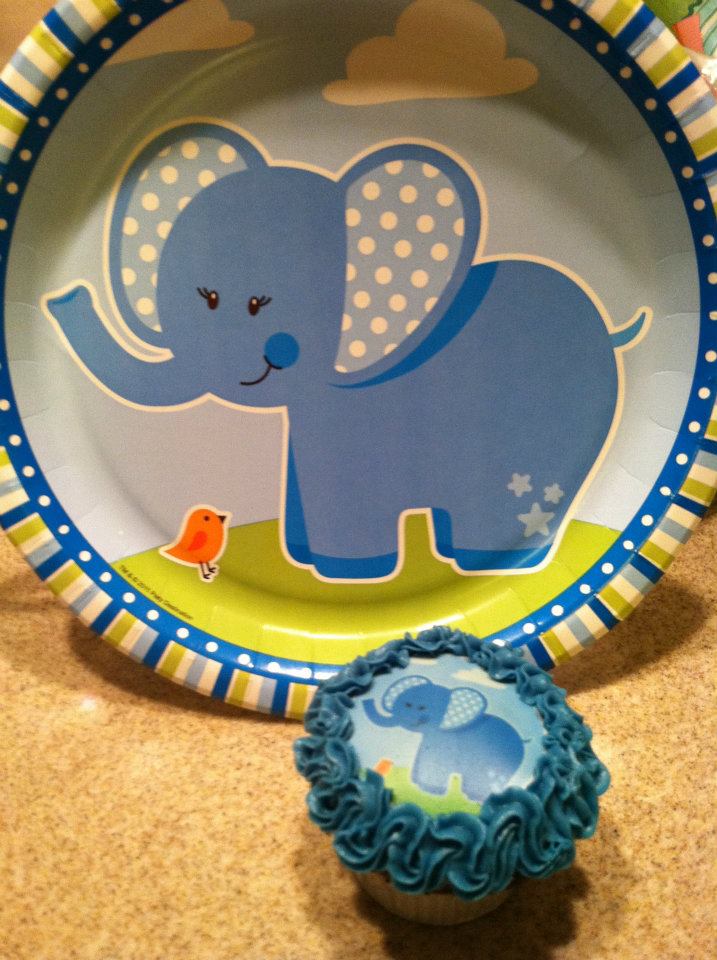 Do you like things to match?

Send us your color swatches or

party decor and we can match it!